Himachal Pradesh is one of the state in India which is known for its natural  beauty as it lies in Himalayas. Other than its amazing scenic beauty it is also known as "Dev Bhoomi" (which means land of God). It have some amazing and interesting temples. So, one of them is Mamleshwer Mahadev Temple. 
Introduction:
Among many temples but there is one temple which is known for its interesting stories and facts. The Mamleshwar Mahadev Temple belongs to "lord Shiva" and his wife "goddess Parvati". It is one of the renowned pilgrimages. Also Mamleshwar mahadev temple is one of the oldest in Himachal Pradesh. As per history, Pandavas from Mahabharata used to play musical instruments in this temple. If you want to know 5 interesting facts about Mamleshwer Mahadev Temple then read it till the end.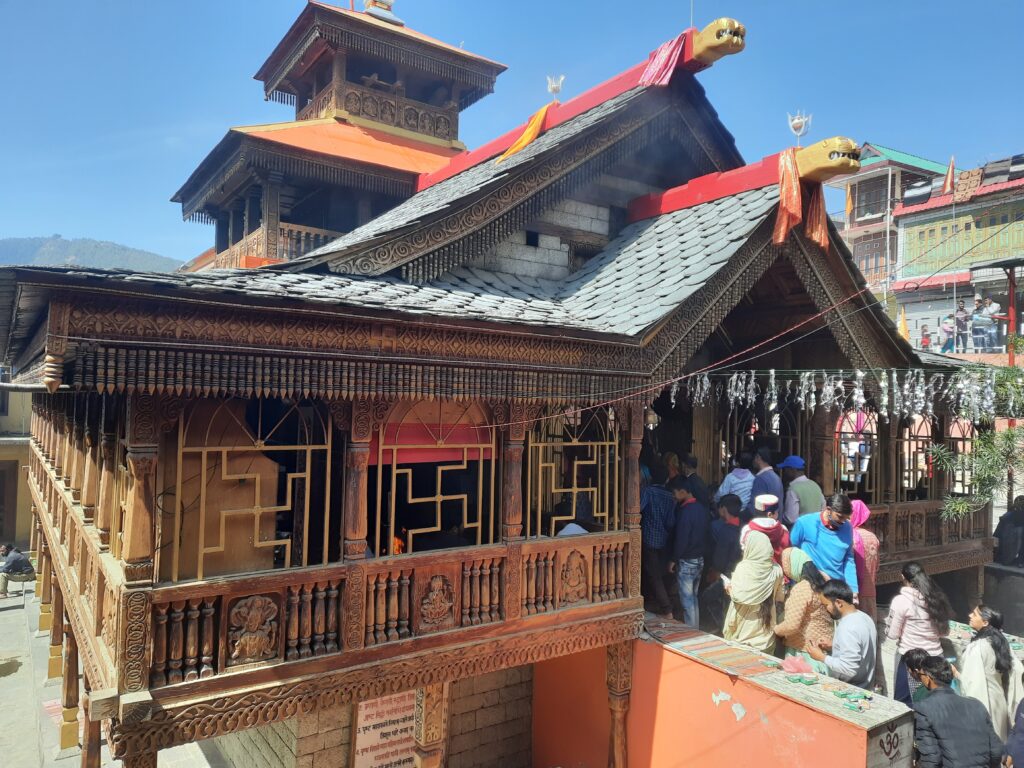 Location:
The Mamleshwar Mahadev temple is located in mesmerizing Karsog valley in district Mandi of Himachal Pradesh. It is most famous temple of this area. Though the Karsog town is densely populated but this ancient temple is situated in the less populated suburban area known as Mamail. 
How to Reach?
This temple is reachable from Mandi and Shimla easily. The distance by road from Karsog:
1. Delhi – approx. 450 kms
2. Shimla – approx. 100 kms
3. Mandi- approx. 90kms
The availability of transport:
1. Airport facility- Not available (there is no nearby air service available)
2. Bus facility- Buses are easily available from Delhi to Karsog
3. Taxi facility: Taxi facility is also easily available
History of the Temple:
You will be amazed to know that temple is around 5000 years old. According to Hindu mythology it is believed that this temple was built by
"Pandavas"
. It is said that during their exile period they stayed here for some time. So, during that time they built this temple as a devotee of Shiva.
There are five "Shivlings" established also by pandvas and it can be seen outside the main temple area.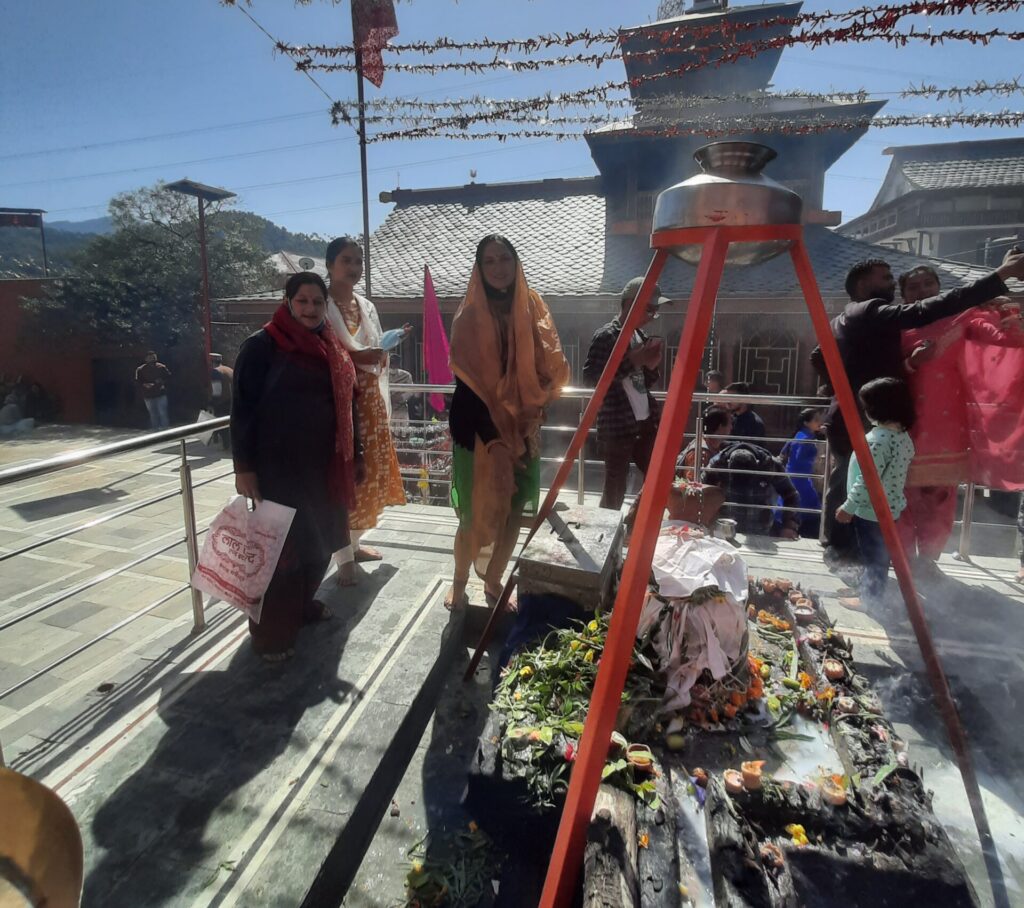 5 Interesting facts about Mamleshwer Mahadev Temple:
There are several interesting facts attached to this temple which will blow your mind. Also these facts are related to the history of temple. It also clarify few doubts that it was built by the pandavas. So, here are some interesting facts with the visual proof:
Fact 1: Dhol of Bhim
Bhim is one of the brother among the pandavas. He was also the most powerful among all five brothers. There is a dhol kept inside the temple and it is huge. It is believed that this dhol is 5000 years old. It belongs to none other than Bhim. He used to play this dhol as a devotee of Lord Shiva. This round and huge dhol and is made up of the wood called bhekhal (Indian costus)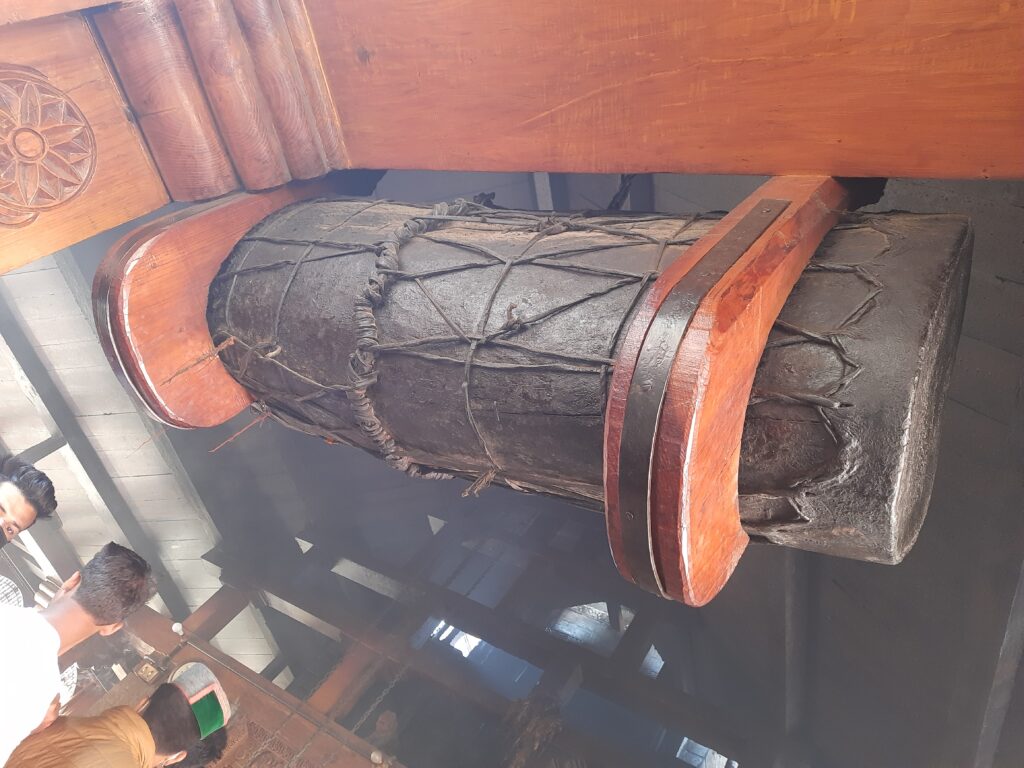 Fact 2: 2000 times bigger wheat grain
It is impossible to believe this but it is true. The temple have a grain which is 2000 times bigger than a small wheat grain. It is believed that this is preserved carefully from the time of pandavas. This grain is approx. 200 gm in weight and similar to a size of a mango. So, wheat grain is stored in a wooden box and it have a glass front. Tourist can ask the priest to show it to them.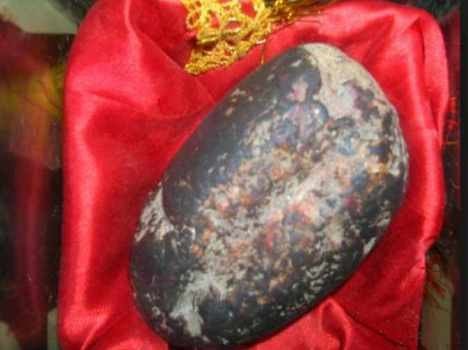 Fact 3: Continuous burning fire pit
There is very interesting story behind this. During the exile of pandavas they lived in this village for some time. Same time, there was a demon "Bakasur" residing in the cave nearby the village. In spite of destroying whole village once and he compromised with villagers. The compromise was to send one person daily from village as a part of his food. One day a boy's turn came where pandavas was residing. His mother was crying and mourning for his son.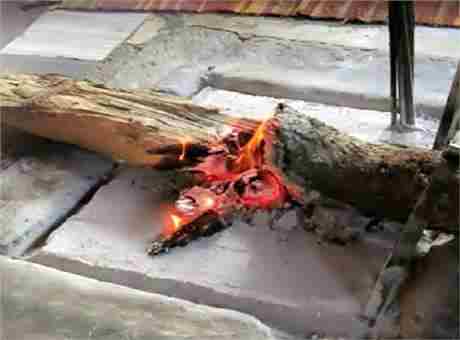 After asking the pandavas (five brothers) got to know about evil demon Bakasur. Then Bhim (the strongest brother) went with the boy to the cave. In order to save the boy and village from this terror so, Bhim fought a frightful war with Bakasur. At last Bheem killed Bakasur and freed villagers from his evilness.
This fire pit (kund) was ignited in the cheer of his win. This fire pit is still burning and continuous since then.
Fact 4: Idols from underground
This place is full of surprises. In the entrance of the temples there are lots of idols (basically Indian sculptures) placed. These idols were found underground whenever the land nearby the temple is excavated. But no one knows from where these idols are appearing from.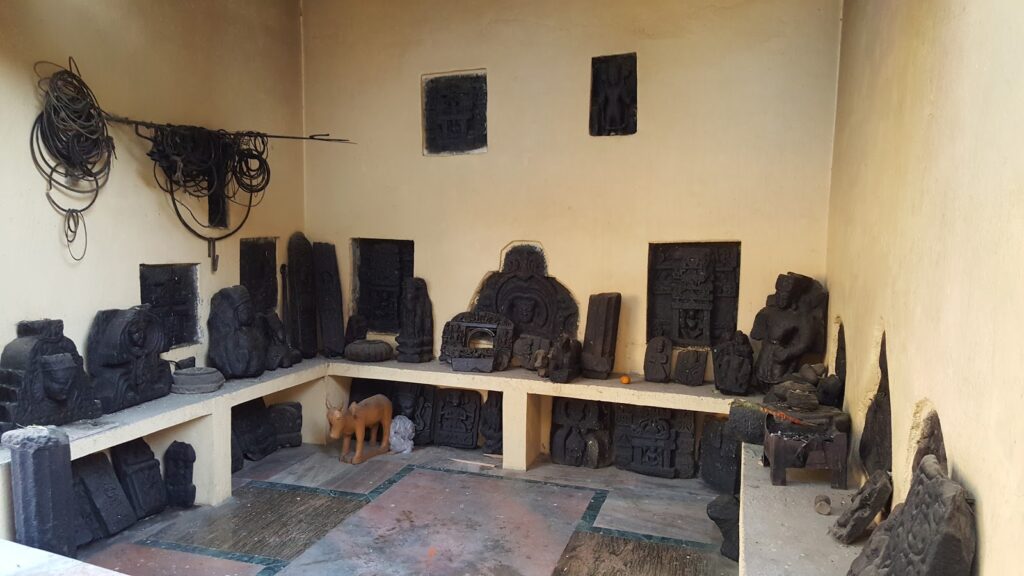 Fact 5: Diamond in the belly button of Shiva's idol
Yes you read it right. There is a large uncut diamond in the belly of lord shiva's idol. This diamond is transparent in color. The diamond is not visible from outside. It is kept hidden under the garlands offered to the God because of security reasons. If you visit the temple you can ask the priest to show it to you. It is believed that this diamond is also offered by Pandavas.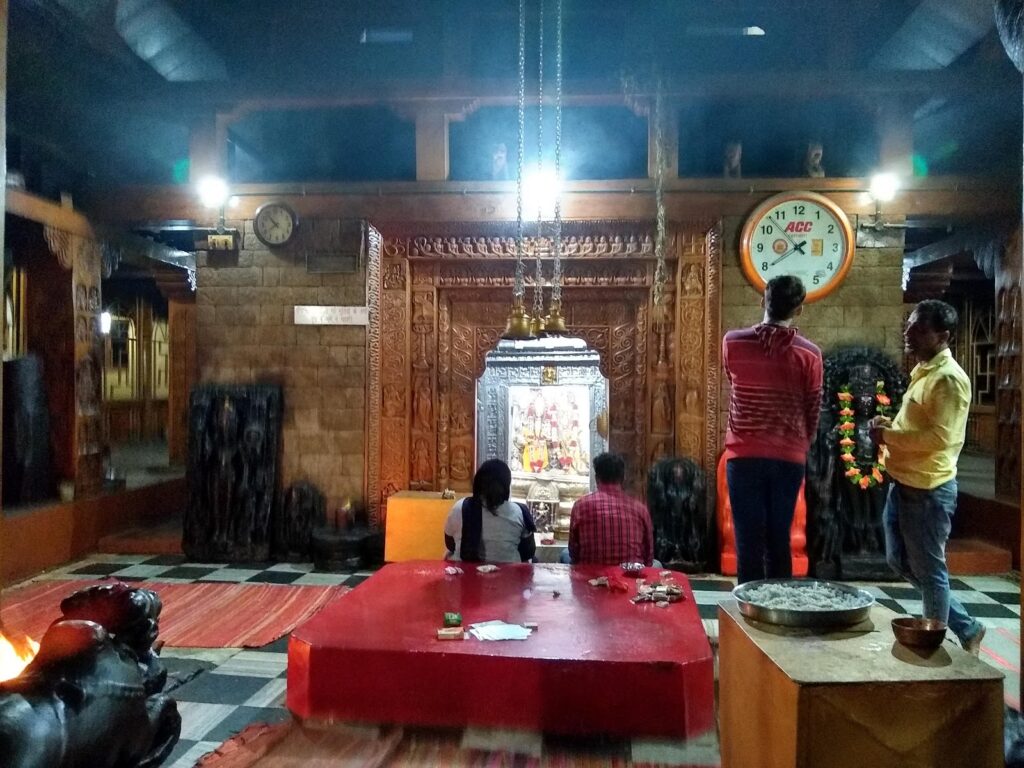 Architecture and Material: 
The temple is aesthetically appealing. The architecture is very interesting. The architecture style used is known as "Kath Kunni style". This architecture is the traditional architecture of hilly areas.This unique style is earth quake resistant will no cutting and nailing. Various types of joints are used such as tongue and groove joint.
Old Mamleshwar Mahadev Temple
The material used is wood and stone. Beautiful carvings has been done on the facade of the temple using wood. The roof is made up of slates. The old temple has been restored and refurbished.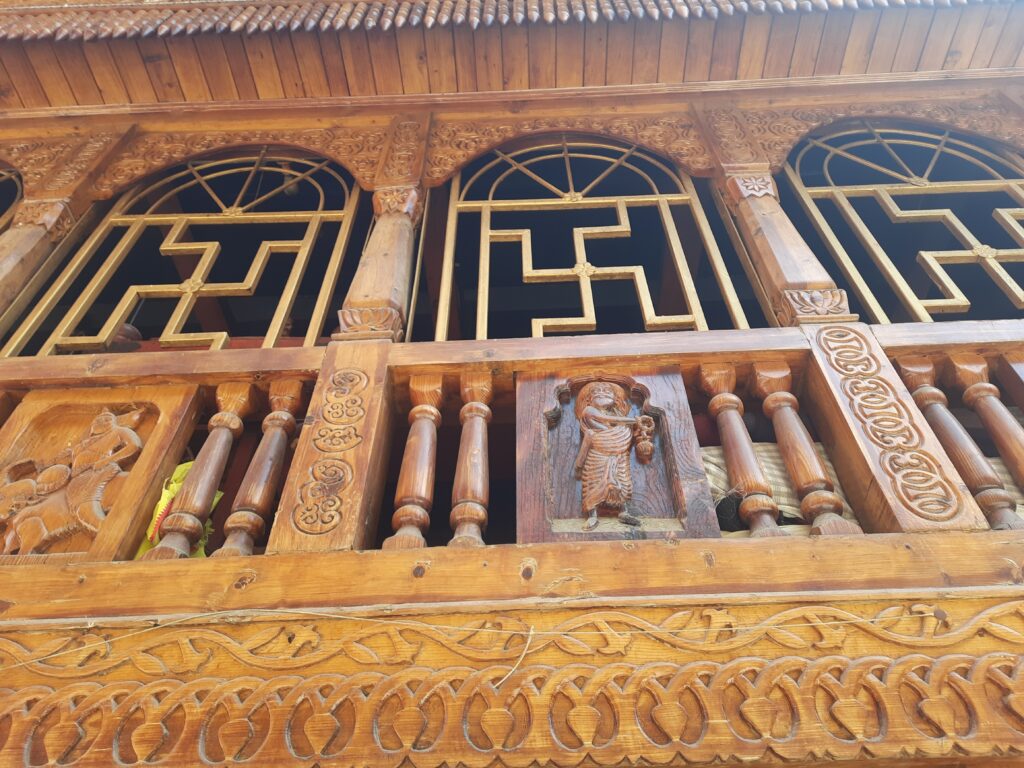 It is additional building which can be mostly found in hilly temples. This building has multiple purpose. It has Devta (god) idol which, also serve as a grainery and storage area for the temple. Intresting fact about this Kothi is that it can be accessed by priest of the temple only. It is believed that both good and evil powers resides in Kothi. Thats why expect priest nobody is allowed to enter this area.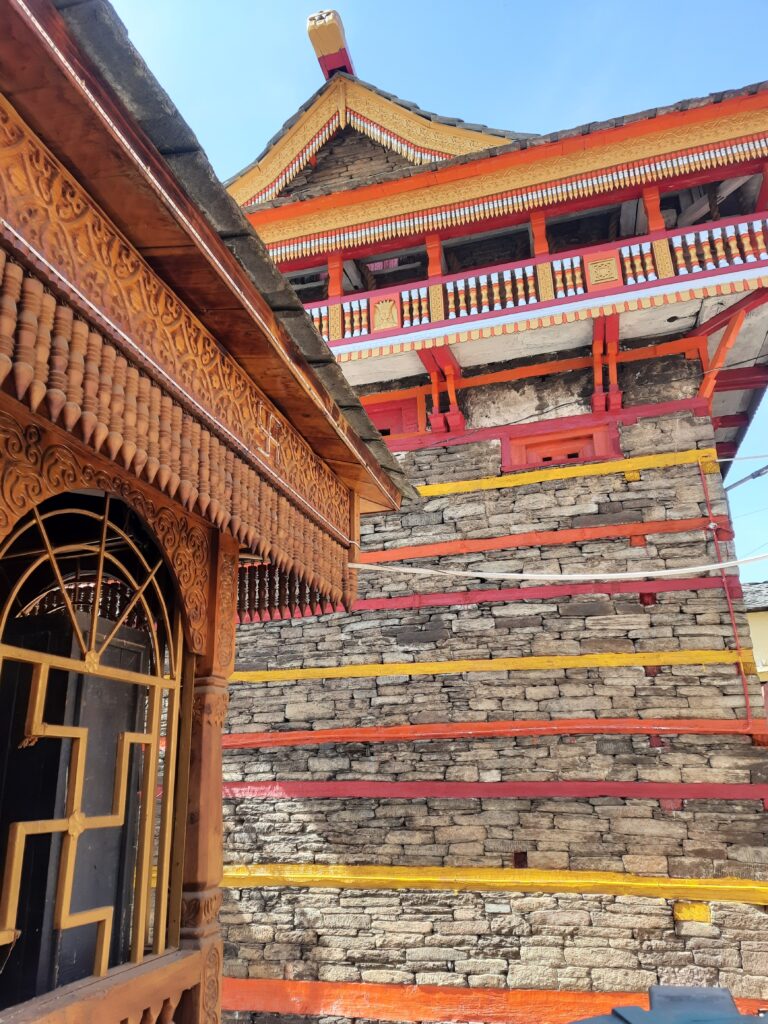 The temple complex consist of other buildings such as Sarae (Rooms/Dormitory), Kitchen to make prasad, halls and storage rooms.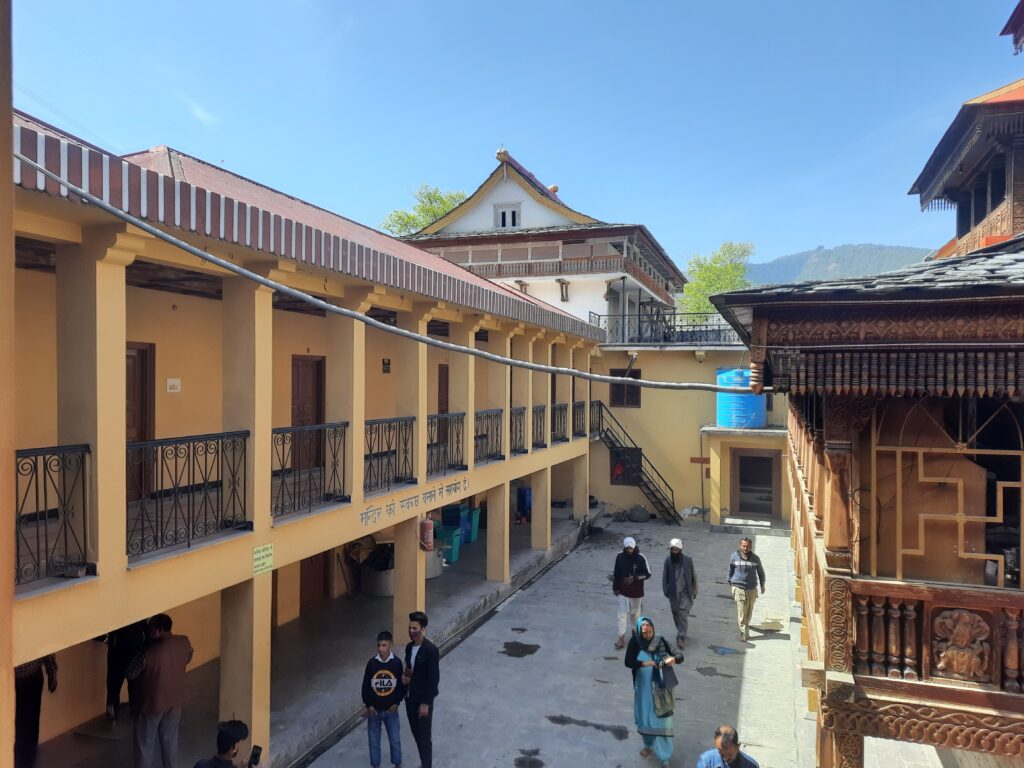 This temple is also rich in culture and tradition. The most popular Shiva festival "Maha Shivratri" is celebrated in this holy temple. Large cascades are carried out within the city and people get excited to catch a glance of idol on the street. Fairs have been organised and people often fast on night of shivratri and also sing hymns. Devotees from across the world pay visit these temple to get blesses for good fortune.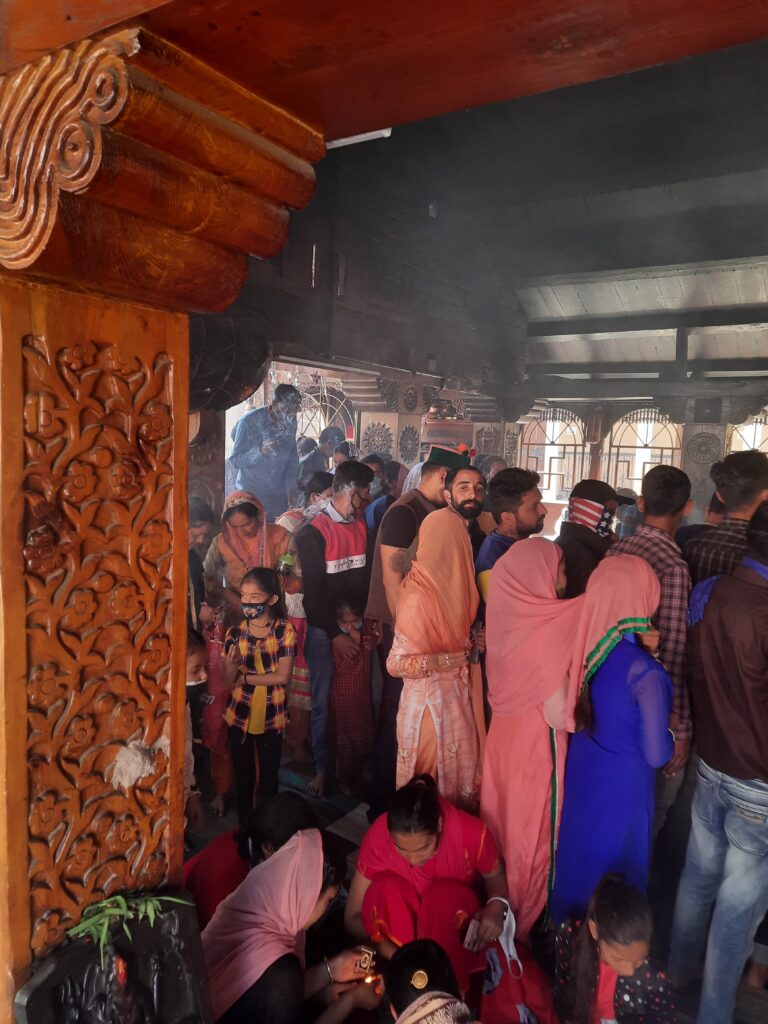 So, this is all about Mamleshwer Mahadev temple and its interesting facts. If you liked reading this blog please comment, share, like and contact us in case of any query. Also, to know more about architecture please read my previous blogs under architecture category .